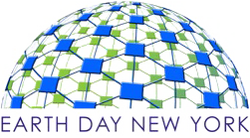 ---
More than 500 products sold in the U.S. contain ingredients banned in cosmetics in Japan, Canada or the European Union (EWG 2007b).
Nearly 100 products contain ingredients considered unsafe by the International Fragrance Association (EWG 2007c).
A wide range of nanomaterials whose safety is in question may be common in personal care products (EWG 2006).
22% of all personal care products may be contaminated with the cancer-causing impurity 1,4-dioxane, including many children's products (EWG 2007d, CDC 2009).
60% of sunscreens contain the potential hormone disruptor oxybenzone that readily penetrates the skin and contaminates the bodies of 97% of Americans (EWG 2010, Calafat et al 2008).
61% of tested lipstick brands contain residues of lead (CSC 2007).
For more info, check out the full article at the Environmental Working Group
www.ewg.org/skindeep/myths-on-cosmetics-safety/
Send us your Pic with our product and be featured on the website!
Like our new labels? Many customers gave input to create these (Thank You!!!) Let us know what YOU think!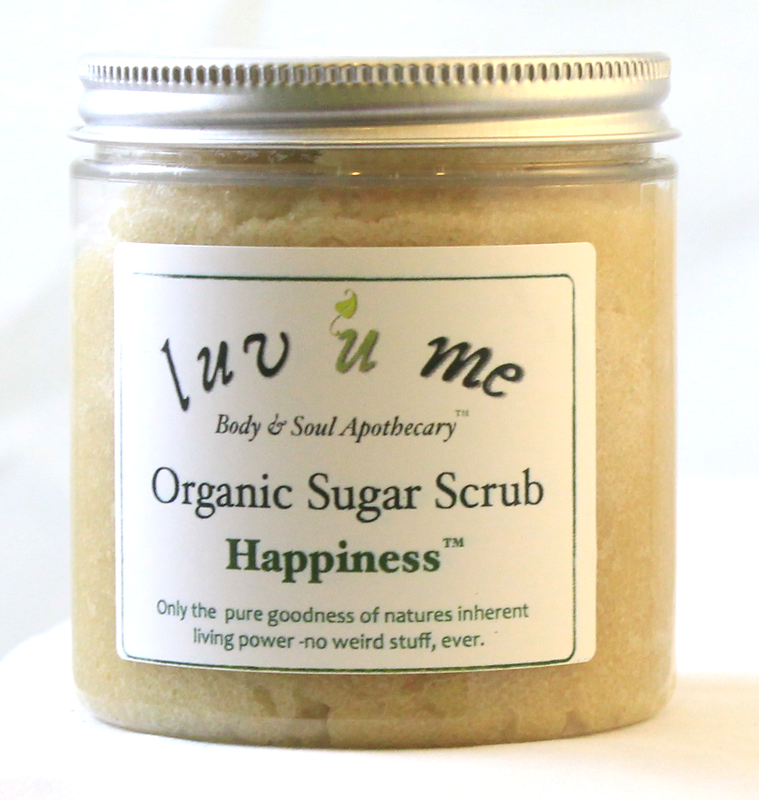 Happy Valentines Day is on its way! Order early for all your loved ones!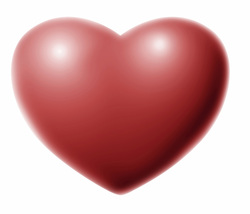 ---
Happy Holidays! Free Gift wrap for All!
Through Jan 11th, receive FREE gift wrap! Our way of giving you the gift of more time for YOU! Feel good about it too - our gift wrap is made of recycled materials and can be recycled again! Order for every member of your family and all your friends -give them healthy skin and the best scent experience while supporting the earth and small business!


luvume Featured in Markets of New York City! click on PIC to get the info!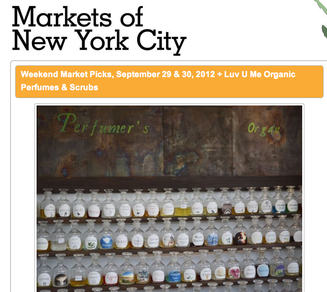 ---
Welcome to luv u me!

luvume is far more than a group of products, it is a way to approach life. Put into a simple text message, luvume means approaching everything we do, everything we buy, -how we interact with the world- from a place of I love you and I love me. What does that have to do with sugar scrub, salt scrub, or other things we put on our body? Well, quite a bit! When we use an organic product, not only is it better for us - no pesticides, no industrial surfactants (yeah, those are in MANY body products out there) just purely, powerful beautifying ingredients -we also are not exposing workers to those pesticides, and we are supporting organic farming, which provides growing things that have more of the trace minerals we need, while enabling a more sustainable earth. Cool. Brains, Beauty, and Caring, that is the best. I am not done yet. My products must be the best I can find for you and the earth -and I also integrate my passion for ART into everything we do, from our displays where we use reclaimed wood, cooper, and whatever else we can find to create an engaging, creative experience, to providing a hand-painted gift bag or box always made from %100 recycled material, we always work to bring a little original art into your life! I want what I do to be good for me, and you. Simple, but it works in every instance. luvume!

To answer the frequently asked question of "what is the deal with the picture on the -body products for all" logo"; This luvume logo is creative, and also very personal. Creating a product that represents my values is so important to me, that I made it as personal as possible, by featuring my very own child and my unconditional love for her as representing what we stand for. I am that confident and comfortable with our ingredients, and how we create our product. There is no impersonal organization behind our products, but rather a family who genuinely cares about what we put into the world. xoxo

Our Product Line

Because we are really,really picky, we take considerable time to formulate our products. Our focus on Organic, Fair-trade, and sustainability, leads us to really think through every element of the products we make, from the containers, to the efficacy of the ingredients, to how we make it a beautiful gift without a bunch of throw away packaging. Currently, this is our product list:

Organic Sugar Scrubs

Organic Dead Sea Salt Scrubs

MAN Organic Sugar & Salt Scrubs for Men (all of our products can be used by both men and women, but we know sometimes men like something just for them!)

Organic Bath Wash, Massage Lotion, Body Butter

Handmade Incense

Aromatic Oils (Essential & Blended)

Lotion Candles

We also provide Bespoke Perfumery services, email us for details

We are currently formulating new products, and hope to announce soon!

Order online here, or call us to purchase 347-622-1127, or email us at laura@luvume.net, or see us in the Urban Space Meat Packing District in NYC through October 31st 2012 (well, that is done!), or the New York Renaissance Fair in Tuxedo New York through the end of September EVERY YEAR!