 CHOCOLATE HUG Organic Sugar Scrub (Small)
Hug me! There is nothing like the sweet anti-aging and nourishing ability of Chocolate Hug! A signature product of ours, Chocolate Hug will treat your skin to some of the finest antioxidants on the planet. Your skin will reflect the love and care that goes into every jar! Use with caution, can have aphrodisiac effects.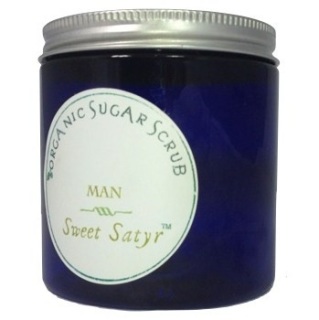 SWEET SATYR Organic Sugar Scrub (Small)
Smart! Cleanse, nourish and scent all in one step - perfect for the busy guy who wants to care for his skin! Regular soap can strip your skin of its natural lipids and leave chemical residue, not good for your skin, your organs, hormones, your spirit, the earth -you get it. Our half man half beast, the Satyr, is sweet, smart, and organic!